FLORIDA CHAMBER SMALL BUSINESS COUNCIL
How Can I Reopen My Small Business?
Business Continuity - Steps to Reopen & Plan for
Future Business Success
As Phase I of

Governor Ron DeSantis'

Safe. Smart. Step-by-Step. reopening of Florida's Economy begins on Monday, May 4, the Florida Chamber Small Business Council has developed a short video for small businesses preparing to reopen. This video will help small businesses answer important questions:
What regulations and guidance is available to guide my business reopening?

What are some best practices to keep employees and customers safe?

How can my business innovate and adapt to the coronavirus pandemic?

How can I protect my business and plan for future business disruptions due to pandemics or natural disasters?
CLICK ON THE IMAGE SHOWN BELOW TO VIEW THIS INFORMATIVE VIDEO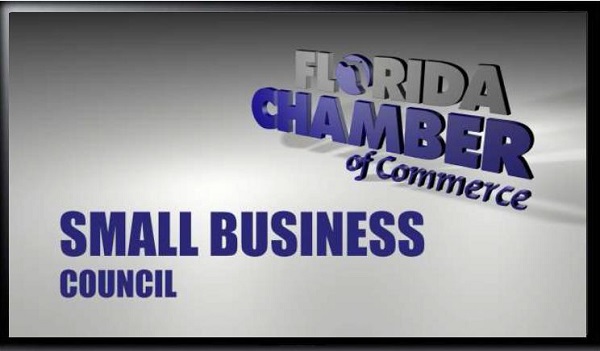 Thank you to the

Florida Small Business Development Center Network

and the

SBDC at Florida International University

for their partnership in developing this video.
Still Have Questions?
Check out the

Florida Chamber's COVID-19 Resource Center

and Frequently Asked Questions on Phase 1 of the Recovery by clicking

here

.
Making Safety Job #1
COVID-19 has Florida living a new normal, and if you're not preparing your employees for this new reality, your company could get left behind. Join the

Florida Chamber Safety Council

on Wednesday, May 6 from 9:00 a.m. - 2:00 p.m. for our Respiratory Protection Webinar. Click

here

to learn more.
Get Involved
For more information about the

Florida Chamber's Small Business Council

or becoming a member of the Florida Chamber, please contact Carolyn Johnson at cjohnson@flchamber.com or (850) 521-1235.
Florida Chamber of Commerce
l
www.FloridaChamber.com
l
Unsubscribe
136 S. Bronough Street, Tallahassee, Florida 32301
l
(850) 521-12000